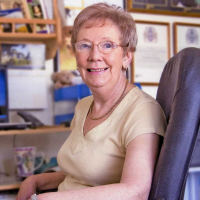 Eileen Thornton
Suspense, Mystery, Action & Adventure, Romance, Women's Fiction
Profession

Freelance Writer/Author
During my working life I was a clerical officer at several different firms. Since retiring, I decided to take up writing as a hobby. I began by writing short stories and articles for magazines here in the UK.

However, a few years ago I suddenly made the decision to write a novel. Hence The Trojan Project, an all action thriller was born. Since then I have gone on to write a further two novels. Divorcees.Biz, a fun romance and Only Twelve Days, a rather delightful love story.

Murder on Tyneside, a cozy murder mystery, was released 30th Dec 2016. Death on Tyneside the second in the series was released 7th March 2018. Since then, books three and four in the series has been published.
Video
The Trojan Project - a thriller
Imagination is more important than knowledge
Albert Einstein